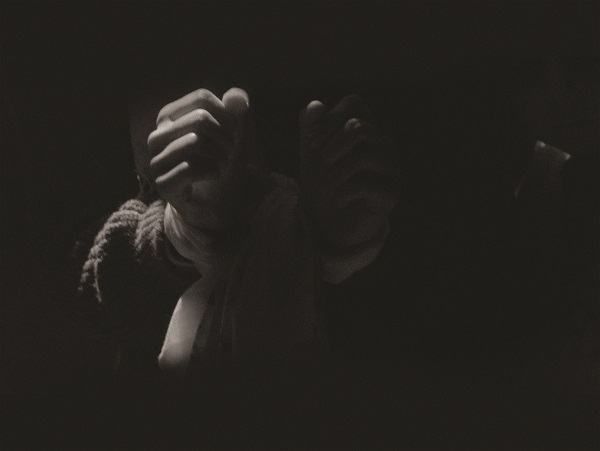 Over the course of the Syrian war, which has dragged on since March 2011, close to one million people have lost their lives and at least 400,000 people have been identified to have been in and out of prison. Tens of thousands are detained by the Syrian regime facing torture, systematic killing and rape.
In 2012, Human Rights Watch identified 27 detention centers run by the Military Intelligence Directorate in Syria. The current number of official prisons and detention centers is not known. According to data provided by the United Nations Independent International Commission of Inquiry on Syria, numerous female and male detainees have been raped by prison and regime authorities.
According to current data from Syrian human rights organizations, the number of women who were detained from March 2011 to the end of 2017 was 13,581. According to official documentation 6,736 women are still held in Syrian prisons by the Syrian regime. Of this number, 6,319 are adults, and 417 are girls. These numbers include only those held in official prisons. The number of people held in captivity in makeshift prisons, such as abandoned factories and black sites, is unknown. Some women have been detained while pregnant and have gone into labor in such places or have been detained together with their children. Other women have been raped in their location of captivity and have been forced to give birth in the same place. The United Nations Independent International Commission of Inquiry on Syria states that cases of sexual violence are underreported as a result of trauma or fear of stigmatization.
Amnesty International's report on Saydnaya Prison reveals that mass executions of political prisoners are being carried out after military trials lasting only a few minutes. The report points out that once every two weeks groups of 15-20 prisoners undergo torture in the form of severe beating by prison guards, before they are taken to the block where the executions take place. Police guards refer to the day of their execution as "the party". It is reported that mass executions take place once every two weeks in this manner.
During the civil war a member of the Syrian military police, who served in the army for 13 years, was tasked with taking pictures of the corpses taken to military hospitals run by the regime. All of the corpses that were taken to the hospital belonged to Syrian opposition who had been tortured, strangled, and starved to death while in detention. The military policeman photographed the faces and bodies of those who had been killed, and delivered them to his superiors after assigning them numbers.
These photographs showing cryptic notes scribbled on the faces and bodies of the corpses, are considered as evidences of systematic execution orders given within the Syrian army. The military policeman, who took 55,000 photographs with his colleagues over the course of two years, could no longer stand the policy of systematic killing and torture and secretly contacted the Syrian opposition groups. Copies of these two years' worth of photographs were saved by the military policeman on a flash drive and delivered secretly to opposition groups. As a result of initiatives from opposition groups, a special commission was formed in the UK which consisted of international jurists, specialized in the field of war crimes and crimes against humanity and experts of forensic medicine and photography. The commission reviewed 26,000 of these 55,000 photographs. The investigation concluded that the people seen in the photographs had been subjected to systematic torture, tortured while tied up, and strangled by means of ropes, wires and even objects similar to car timing belts. Another conclusion worth noting is the fact that starvation was used as a means of torture. The commission estimates the number of people who were killed in this manner and can be seen in these 55,000 photographs is about 11,000.
According to data provided by the Syrian Network for Human Rights (SNHR), the number of forced disappearances in all of Syria who were yet to be found as of August 2017 was over 85,000.
Especially at a time when these war crimes and torture seem to be continuing unabated, the Convoy of Conscience has launched a global call to end all forms of violence particularly against vulnerable women and girls in conflict zones. The Convoy of Conscience is a civil initiative for the immediate and final release of women and girls who have been subjected to torture and rape crimes in Syrian regime prisons.